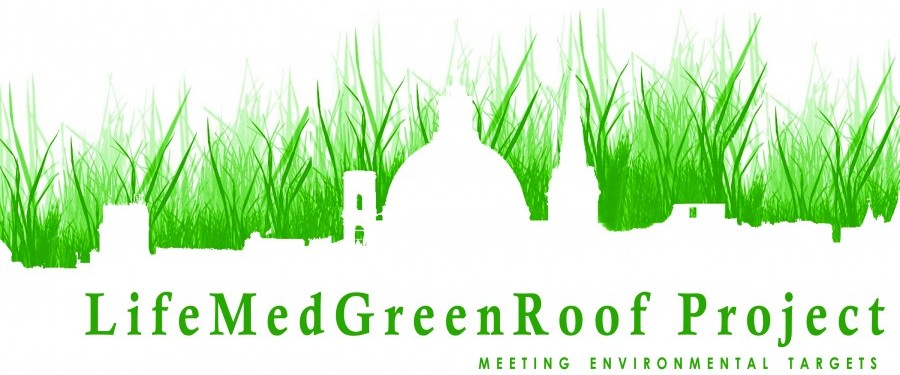 Objectives & Expected Results
Project Objectives
The advantages of green roofs are various.  However for the technology to dissipate into our urban environment, one has to be sure that the basic components function in an efficient manner.  As a consequence it is the project's objective to provide a baseline study of green roof technology in a Mediterranean environment. Therefore the project aims at:
Creating a growing medium ideal for the local climatic conditions (Malta & Italy)
Studying  the adequacy of native plants in a green roof environment (Malta & Italy)
Constructing two accessible green roofs as case-studies to demonstrate the benefits of  the technology  (Malta & Italy)
To record and demonstrate the insulation effects of green roofs in a local context (Malta & Italy)
To record and demonstrate the storm water management qualities of green roofs and the possible effects on mitigating local flooding (Malta & Italy)
To develop/improve national guidelines for the construction of green roofs (Malta)
To draft a national strategy for green roof dissemination (Malta)
To identify possible barriers and provide solutions to technical and economic viability of large-scale introduction (Malta)
To publicize green roof technology (Malta & Italy)
It is intended to network with other European green roof projects to further increase the dissemination of information and share data and expertise.  Such projects include 'GRACC' – Green roofs against climate change. To establish a UK green roof code to support climate change LIFE07 ENV/UK/000936 and 'Roof greening' – Extensive roof greening LIFE98 ENV/S/000482, a Swedish green roof dissemination and demonstration project.
Expected results
The Expected results include:
Identification of local materials adequate as growing media
Identification of suitable native plants
The construction of two demonstration green roofs, one in Italy and another in Malta
Publication of data on insulation properties
Publication of data on storm-water management
Drafting of green roof standard for Malta
Drafting of national strategy for green roof dissemination presented to the relevant Maltese authorities
---