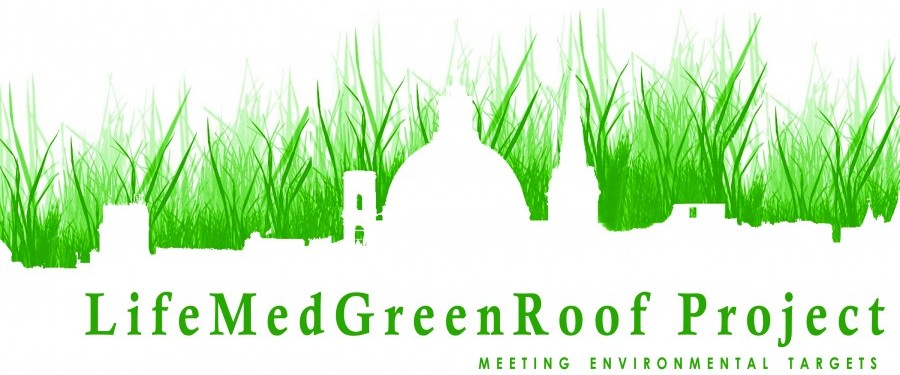 Project Partners
Project Partners
Lead beneficiary – University of Malta
The University of Malta traces its origins to the founding of the Collegium Melitense by the Jesuits in 1592. The College was raised to University status by Grand Master Manoel Pinto de Fonseca in 1769. Situated at Msida, it is the highest teaching institution of the State by which it is mainly financed and is open to all those who have the requisite qualifications. Over the past few years, the University has reviewed its structures in order to be in line with the Bologna process. Conscious of its public role, the University strives to create courses which are relevant and timely in response to the national, regional and international needs. The supreme governing bodies of the University are the Council and the Senate. There are over 10,000 students including over 750 foreign/exchange students from nearly 80 different countries, following full-time or part-time degree and diploma courses. The University has been involved as coordinator and partner in numerous EU-funded projects under various Programmes including FP5/6/7, Lifelong Learning Programme, Culture 2000, Tempus and various other international and regional programs and initiatives. The University is also represented in a number of European and international University networks and groups.
Fondazione Minoprio
FM is a non-profit-making private corporation, legally recognized with decree no. 4/R/81/LEG of the President of the Lombardia Regional Council, and is managed by a board of directors where Regione Lombardia, Fondazione Cariplo, and other corporations are represented.
The Foundation's aim to:
1. provide professional training for young and adults in outdoor plant, pot flower, fruit and vegetable growing as well as gardening and landscaping;
2. research flower, fruit and vegetable production. This research is carried out in open fields as well as in a nursery environment;
3. conduct advisory service, through scientific, technical and agronomic initiatives;
4. provide services and collaborates with corporations and foreign Universities;
5. engage in international projects and encourage international cooperation.
The Foundation is composed of:
1. the Professional Training Centre (School);
2. the MiRT Centre (research and services);
3. the Horticultural Centre (horticultural farm).
The foundation offers a Post-University Degree course in Park and Garden Design, financed & accredited by Regione Lombardia, and organizes international activities to encourage professional training in horticulture to meet European level. These activities are carried out by the professional training Centre in collaboration with the MiRT Centre.
The MiRT Centre provides specialized services to operators and government bodies in the areas of Horticulture, nursery production and heritage green environment. Moreover several research activities are carried out by a specialized team in the field of environmental-friendly produce in the greenhouse and in the nursery. Results of research are presented in national and international congresses and symposia, and are published on technical and scientific journals.

MAC
MAC is mainly an agricultural and research laboratory and specializes in the following fields:
Agriculture: soil, soil improvement, fertilizer, irrigation water analysis
Horticulture, floriculture,
Green roofs: Soil improvement, growing media, fertilizer, water irrigation, nutrient solution, plant analysis.
MAC carries out chemical, physical and biological analysis on all materials listed above. It also carries out quality control checks at international inter-laboratory trials. MAC is accredited by the Regional Government of Lombardia for soil analysis and is the main laboratory for the ERSAF (Regional Government Agency for Agriculture and Forestry). MAC was also involved in the editing of the UNI 11235:2007 with AIVEP (Italian Association for Green Roofs). UNI 11235 is the Italian standard on green roof.
In 2010 MAC, together with Fondazione Minoprio, Casa Clima, and Istituto Sperimentale di Liamburg, have founded the Work Group "casa Verde – Grunes Haus" with the intention of organizing training courses on green roofs, to propose improvements on the Italian green roof standard and create a system of certification for green roofs. The Istituto Sperimentale di Laimburg has installed an experimental green roof in Bolzano with MAC chosen as the laboratory entrusted with the analysis of the growing medium. MAC participates on a regular basis at many green roof conferences including in Genova, Bologna, Verona and Como and is invited as external speakers in training courses.
MCCAA
Malta Competition and Consumer Affairs Authority (MCCAA) is a public authority established in 2011 which amalgamated the Malta Standards Authority (MSA) with the Consumer and Competition Department and Malta National Laboratory. MCCAA took over all responsibilities of MSA including that of a National Standards Body which is of interest to this project.
Malta Standards Authority (MSA) was established in 1997 as an autonomous government entity and was responsible for the preparation and adoption of national, European and international standards. Other responsibilities include those of regulatory body in connection with the free movement of goods, the national metrological institute providing legal metrology and calibration service, a UKAS accredited certification body providing Quality Management and Environmental Management accredited certification services and product certification services.
It also provides related standardization activities such as technical advice, notification of standards and regulations (the 98/34/EC notification point) and is the market surveillance competent body. The catalogue of standards of MSA counts over 20,000 standards, mainly all European standards developed by CEN, CENELEC and ETSI; ISO standards and purely developed Maltese standards and guidelines. MCCAA is a member of European and international standards organizations, namely CEN, CENELEC, ETSI, ISO and IEC. Furthermore, MCCAA officials regularly attend EMAS Article 14 and EU Eco-label meetings and the relative structures for the
implementation of EU Regulations covering EMAS & EU Eco-Label Schemes. These affiliations are of significant relevance to the areas identified in this project as they provide the necessary European and international practices and guidelines to deliver the results proposed in this project.
---